a place
of faith,
hope,
ANd
love
We are a welcoming church of all ages and backgrounds - a place of faith, hope, and love.
​
We work in partnership with St John's Church in Bilton, sharing and doing much together, and serving our community as a joint parish in the north of Harrogate.
We're part of the Church of England.
​
If you have any questions or would like more information about St Luke's then please get in touch.
We currently livestream one of our 10.30am services each Sunday
Public worship will be resumed on Sunday 4th April.
You can book onto services by following the link to Eventbrite below.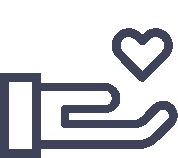 Jesus said:
'Come to me, all you that are weary and are carrying heavy burdens, and I will give you rest'.